---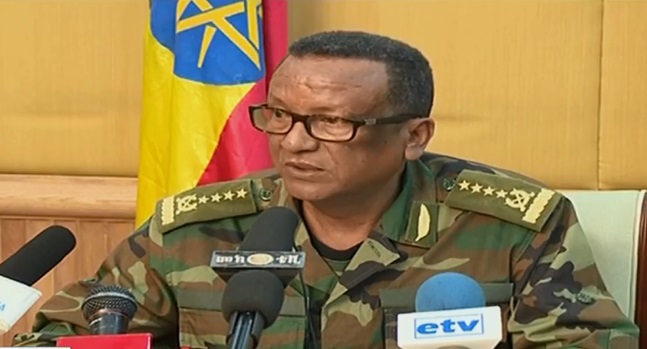 ADDIS ABABA (Halbeeg News) – Ethiopia has detained several military individuals over mutiny staged by 250 military soldiers, the state media reported on Saturday.
Mid this week, Ethiopian Prime Minister, Abiy Ahmed met with several hundreds of soldiers who were demanding salary increment.
The state-owned, FANA quoting official reported that the Ministry of National Defense has begun detaining those who are responsible for encouraging some soldiers to go to the Prime Minister's Office.
"The procedure which they followed has violated the Constitution and is against military ethics," said General Seare Mekonnen, Chief of Staff of the National Defense Force of Ethiopia.
General Seare said his office is currently detaining those who are responsible for masterminding this illegal activity.
Among the detainees include senior military officers and individuals, he said, adding administrative measures will be taken against them in the future.
He said the Ministry of National Defense Force will respond to grievances of the soldiers.
---
Trending Now